Skip to Content
Hospice Care Services in Portland, OR
Our Care Services in Portland, OR
When you or a loved one is ill, it can be overwhelming determining what care services you need, if you qualify, and how you will pay for them. At Agape Hospice NW, our specialized team of experienced hospice registered nurses can thoroughly explain our hospice care services to you and your family so you can make an informed decision about the services you need. We offer comprehensive, no-cost hospice services, and palliative care throughout Portland, OR. Our personalized home care services are designed to meet the needs of each individual patient. Our team and services include nursing services, social services, bereavement support, chaplain services, pain management, free medical equipment, free medications, physicians services, and more. To find out if our care services are right for you or to learn more about what we offer, just call us today.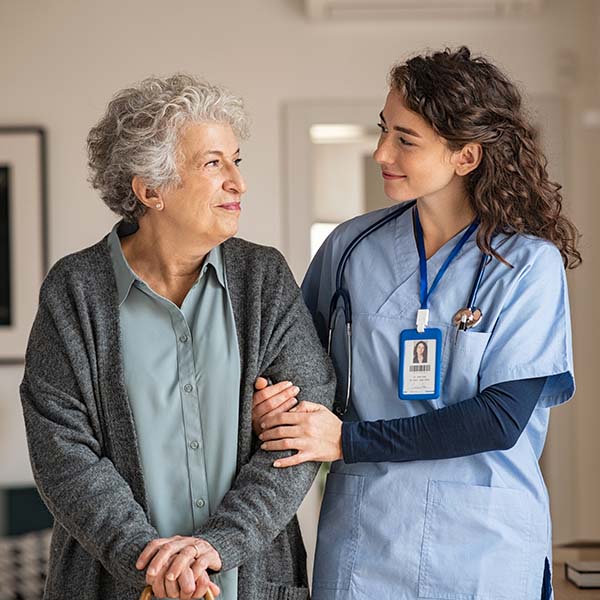 Our Goals
Our goals at Agape Hospice NW are to provide specialized, customizable, quality, compassionate, and no-cost medical and practical care services that ensure our patients are comfortable and pain-free throughout their illness or end-of-life care. Our care services are designed to be scalable, so they can be adjusted as needed throughout a patient's care.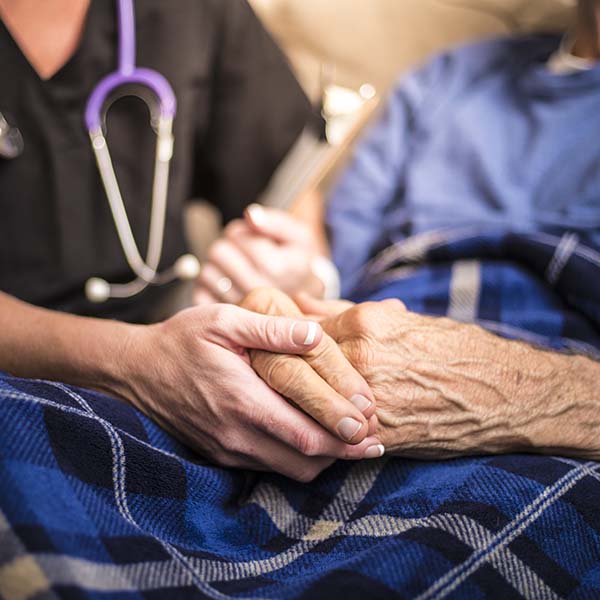 Our Services
Our care services include medical, practical, and emotional services designed to ease the burden of illness, symptoms, and caregiving so patients can be comfortable and pain-free. Whether a patient or family member needs palliative care while coping with a serious, long-term illness, or hospice care during the end stages of illness, we can provide pain relief, symptom relief, assistance with personal care tasks, emotional and spiritual support, and more.
FAQs About Hospice Care
If you have questions about what hospice care is, when it's right for you or a loved one, how to seek hospice care, and more, take a look at our frequently asked questions about hospice care. If you don't find the answer to your question there, just call us.
FAQs About Palliative Care
To learn about palliative care, when it's right for you or a loved one, how to seek palliative care, and more, take a look at our frequently asked questions about palliative care. If you need more information, contact us.
Our Free Services
All of our services are either covered by insurance or offered at no cost to the patient or family. Our free care services include:
Pain Management
Relief from Symptoms
Home hospice care
Emotional and spiritual support
Bereavement services
Nursing services
Advanced care planning
Free medical equipment
Free medications
Why Choose Us?
At Agape Hospice NW, our professionals are compassionate, knowledgeable, and dedicated. They have decades of experience in palliative care, healthcare, home hospice care, end of life care, and emotional and spiritual care. We have made it our life's work to provide compassionate care to patients who are ill and/or in the end stages of life. We are committed to ensuring that they are comfortable, pain-free, and cared for. We are Joint Commission accredited, which is considered the gold standard in healthcare. We have met the Joint Commission's enhanced requirements addressing critical patient safety and overall quality issues that include staff competency, medication management, infection control, and patient education.
Call Us Today to Learn More About Our Care Services
If you're interested in learning more about how you or your family can benefit from our no-cost, compassionate care services in Portland, call us today at Agape Hospice NW. We can discuss our range of customizable services and help you determine if now is the right time to seek care. Call us today or contact us online to learn more.
Experience Top-Tier Hospice Care