Skip to Content
Caregiver Stress Disorder and Heart Disease Risk in Portland, OR
Exploring Caregiver Health Issues and Stress
Taking on the role of a loved one's caregiver can be an incredibly rewarding experience. However, it's important to recognize that this selfless devotion can also lead to caregiver stress and burnout if not properly managed. At Agape Hospice NW in Portland, OR, we are here to help you understand the link between caregiver issues and stress, and provide guidance on how to avoid over-extending yourself while providing hospice care.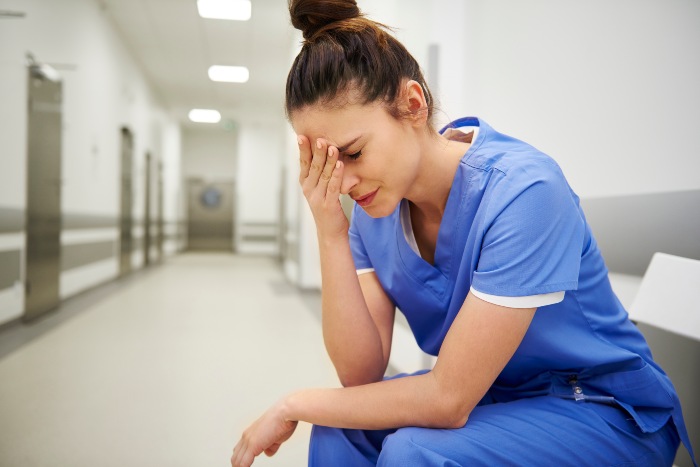 Understanding Caregiver Stress
Stress is more than just a temporary inconvenience. When stress becomes a constant presence in the life of a caregiver, it can have a lasting impact on their overall well-being and health. Research has shown a connection between prolonged caregiver stress and an increased risk of coronary heart disease. This is particularly important to consider in the context of hospice care, where caregivers often face unique challenges and emotional strain.
Care for Yourself Before Caring for Others
As a caregiver, it can be easy to overlook your own needs as you focus on the needs of a loved one. However, this can be detrimental to your health. While keeping your loved one safe, happy, and comfortable is important, your needs are equally as important.
Finding Balance in Hospice Caregiving
Caregivers place the needs of loved ones before their own. This selflessness can decrease emotional and physical health and well-being as stress levels rise. In order to be the best caregiver you can be, you must find balance and prioritize yourself to mitigate the risk of caregiver stress, burnout, and severe health complications.
Chronic Stress in Hospice Caregiving: The Silent Culprit
Chronic stress can negatively impact your health, as it deteriorates artery walls and the immune system, promotes more frequent headaches and stomach aches, and throws off your hormonal balance. Furthermore, chronic stress can alter your personality, how you react to otherwise simple situations, and the habits you adopt to handle your stress.
Long-Term Caregiving Stress and Coronary Heart Disease
The reality of caregiver issues and stress is that they are linked to an increased risk of coronary heart disease. Research has found that this is likely a result of the emotional strain caregiving places on one's cardiovascular health. In addition, this link has been shown to be more prominent in female caregivers.
Caring for Yourself
Caring for yourself is a vital part of caregiving. It's essential to take a step back, consider your own needs, and take time off to decompress. Self-care is a non-negotiable for a caregiver, as it allows you to recuperate, enhance your health and wellness, and be a better caregiver for your loved one.
Self-Care Strategies for Caregivers
It can be challenging to prioritize yourself without guilt. However, it's crucial. Self-care strategies for caregivers may include:
Ask for help and support from other family members, friends, or a professional
Identify your stressors and develop stress management techniques
Prioritize your sleep
Maintain a balanced diet
Create time for the things you love
Tips for Caregiver Success
As a caregiver, you deserve balance and peace of mind. To achieve caregiver success, adopt these tips into your caregiver plan:
Don't let your needs fall second
Schedule regular self-care time
Take breaks when you need them
Learn about the signs of caregiver stress
Live in the moment
Communicate with friends and other loved ones
Get the Help You Need in Hospice Caregiving
Recognizing that caregiving may be overwhelming and seeking help is not a sign of weakness. Remember that you deserve a good quality of life too. Don't wait until you're on the verge of burnout to consider asking for assistance. There are resources available that can provide support and allow you to recharge without compromising the care of your loved one.
Agape Hospice NW is Here for You
At Agape Hospice NW, we understand the challenges and stress that come with being a caregiver in the context of hospice care. Our dedicated professionals are here to provide you with the support you need during this incredibly difficult time. We are committed to helping both patients and caregivers navigate the complexities of end-of-life care.
Contact Agape Hospice NW Today
If you're in Portland, OR and in need of support during this stressful time, Agape Hospice NW is here for you and your family. We offer a range of services to assist both patients and caregivers. Please don't hesitate to reach out to us for more information.
Experience Top-Tier Hospice Care