Skip to Content
Personalized Hospice Care in Portland, OR
Free Personalized Hospice Care Services
Our experienced team makes every effort to create a care plan tailored to your loved one's specific needs. Even individuals suffering from the same illness still have different medical, emotional, and spiritual needs. This type of care allows us to look at health as more than just the physical. We take into account the mind-body connection, caring for your loved one as a whole person, not just focusing on a singular medical condition. Personalized services are a trademark of the hospice care patients receive from Agape Hospice NW in Portland, OR, and are included with no out-of-pocket expenses. Our team of professionals is dedicated to providing a customized plan for each patient and their family regardless of their illness or situation. Our commitment is to ensure your loved one enjoys their last days in comfort, tended to by a friendly and caring team of medical experts. Contact us to learn more.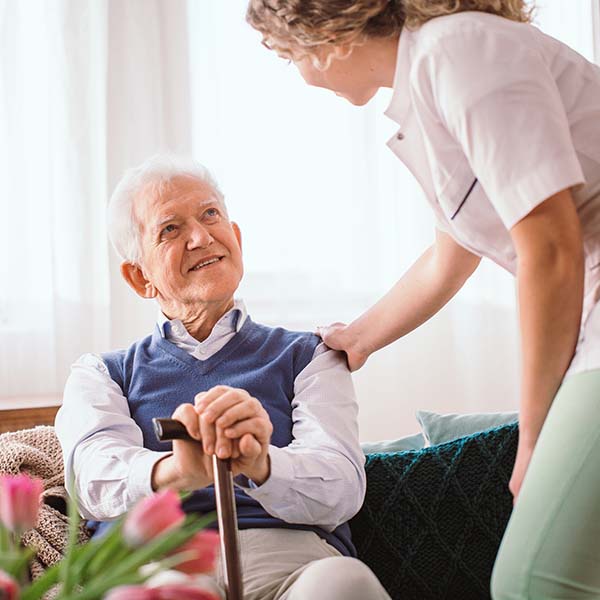 What Personalized Care Means for Your Loved One
In hospice care, when the focus transitions from treatments and curing an illness to comfort and peace, some individuals may be okay with leaving decisions about their care in the hands of others. However, that often leads to more complications, disagreements among family members, and exposure to unnecessary treatments. We use an advanced care planning (ACP) process with each patient allowing the end of their life to be carried out as they wish, even if they become unable to communicate at any time. Doing so ensures:
A patient's custom plan will be carried out to their wishes
They can decide which procedures should or should not be pursued
They can note treatments that should be refused even if they are unable to communicate
Less stress on family members wondering what their loved one would have wanted for treatment
Decisions about life support and interventions are carried out as the patient wants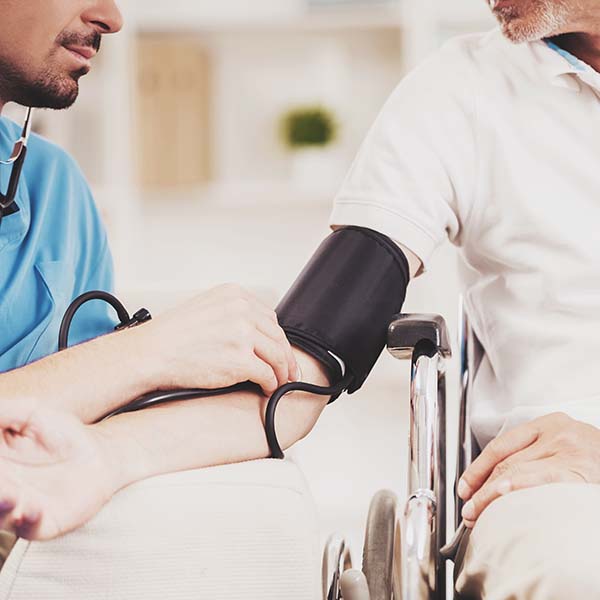 The Benefits of Interdisciplinary Care
Our ability to provide you and your loved one with a team of specialists means you will receive care at many different levels. Each specialist plays a unique role in a patient's care by a team of professionals. We take a holistic approach covering the physical, emotional, and spiritual needs of the entire family to offer compassionate care in your time of need. Each family's hospice care team includes:
Physicians
Registered Nurses
LPNs
Hospice Aides
Social Workers
Bereavement and Spiritual Counselors
24/7 On-Call Nurses for Crisis Support
Keeping Your Loved One Comfortable
Our Hospice and Palliative care team is dedicated to keeping your loved one comfortable despite the condition they're dealing with. Comfort care is one of our highest priorities and is addressed in our individualized care plan. Our patient's individualized care plan focuses on symptom control, pain relief, and quality of life. Over the years as hospice has evolved, we have learned that people who are suffering from a serious or terminal illness often need care in four areas: physical comfort, mental and emotional needs, spiritual issues, and physical tasks.
Through personalized care plans and compassionate services, we aim to manage your family member's symptoms and ensure that they remain as comfortable as possible. Beyond caring for our patient's needs, we're also glad to help you and the rest of your family with bereavement services. Part of our mission is to reduce the occurrence of grief-related health concerns, so we're here to help you manage your sadness as a loved one eventually passes away. In all that we do, you can trust that Agape Hospice NW will lead with love.
Typically patient discomfort shows itself in the form of:
Pain
Breathing problems
Skin irritation
Fatigue
Temperature sensitivity
Digestive issues
Difficulty swallowing
Faster breathing rate
Tightly closed eyes or rapid blinking
Rise in blood pressure
Holding arm or leg muscles tightly, or holding a rigid posture
Rocking, fidgeting, or pacing
Resisting care or guarding part of the body when turning
Hospice and Palliative Care Specialists Providing Free Care
Our team at Agape Hospice NW cares for patients with a variety of terminal illnesses. With personalized treatments and advanced care planning, we ensure the patient's needs and wishes are met continually, even as their conditions change. Contact us to learn more about our free personal care program available at no cost to you.
Experience Top-Tier Hospice Care