Skip to Content
ALS (Lou Gehrig's Disease) Hospice Care in Portland, OR
Lou Gehrig's Disease Palliative Care
At Agape Hospice NW, we understand the challenges individuals and families face when dealing with ALS (Amyotrophic Lateral Sclerosis), a progressive and debilitating disease. Our specialized hospice care for ALS patients in Portland, OR, is designed to provide compassionate and comprehensive support during this difficult journey. Contact us now to learn more about our ALS hospice criteria and how we can assist you and your family.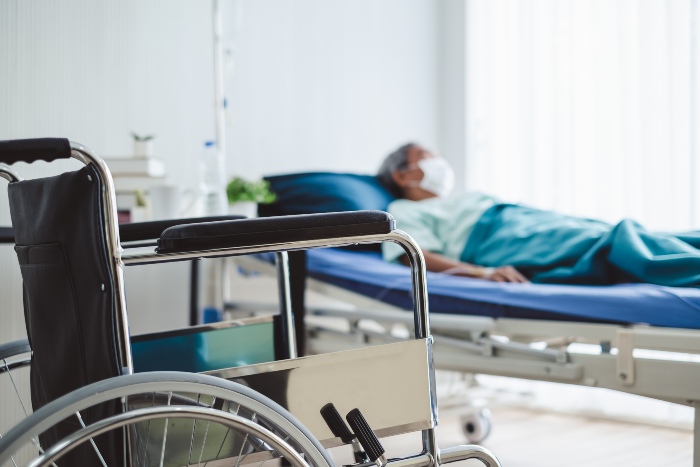 Hospice Care for ALS (Lou Gehrig's Disease) Patients
Hospice care for ALS (Amyotrophic Lateral Sclerosis), commonly known as Lou Gehrig's Disease, is a specialized approach that aims to provide comprehensive support and comfort to patients facing this progressive neurodegenerative condition. ALS affects the nervous system, leading to muscle weakness and loss of motor function, making specialized care essential. Hospice for ALS patients focus on managing symptoms, addressing emotional and psychological needs, and enhancing overall quality of life. Through personalized care plans, compassionate professionals strive to ensure patients and their families receive the necessary physical, emotional, and spiritual support during this challenging journey.
When Should an ALS Patient Inquire About Hospice Care?
An ALS patient should consider inquiring about hospice care when they and their healthcare team notice a significant decline in their functional abilities and overall health. Hospice care for ALS patients becomes appropriate when the patient's disease progression reaches a point where the focus shifts from curative treatments to managing symptoms and improving quality of life. Common signs that indicate the need for hospice care may include increased difficulty with breathing, swallowing, and speaking, as well as frequent hospitalizations due to complications. Initiating hospice care at the right time allows patients to receive specialized support and comfort while addressing their physical, emotional, and spiritual needs during this challenging phase of their journey.
What Services Does Hospice Offer ALS Patients?
Hospice offers ALS patients a comprehensive range of services tailored to their unique needs, including symptom management, pain relief, emotional and psychological support, counseling for patients and their families, spiritual care, and bereavement support. The hospice team collaborates with the patient's healthcare providers and caregivers to create personalized care plans, ensuring comfort and dignity throughout the progression of the disease.
Services Hospice Offers for Families of ALS Patients
ALS hospice services provide a supportive array of services for families of patients, including education about the disease and its progression, emotional and psychological counseling, respite care to provide relief for caregivers, bereavement support, and assistance with practical matters. The hospice team understands the challenges families face during this difficult time. It provides compassionate guidance to help them navigate the caregiving journey while coping with their own emotions and needs.
Benefits of Hospice Care
Hospice care offers comprehensive support and comfort for patients and their families during the end-of-life journey. Here are some key benefits of hospice care:
Quality of Life – Hospice care focuses on enhancing the quality of life, ensuring patients can spend their remaining time in comfort and peace, surrounded by their loved ones.
Pain and Symptom Management – Hospice professionals provide expert pain and symptom management, easing discomfort and promoting a more comfortable experience for patients.
Emotional and Psychological Support – Hospice offers emotional and psychological support to patients and their families, helping them cope with the challenges of end-of-life care.
Holistic Approach – Hospice care takes a holistic approach, addressing not only physical needs but also emotional, and spiritual aspects to provide comprehensive support.
Home-Based Care – Many hospice services offer home-based care, allowing patients to remain surrounded by their loved ones in familiar surroundings.
Bereavement Support – Hospice care includes bereavement support for families, offering counseling and assistance during the grieving process.
Contact Us Today
If you or a loved one are seeking specialized ALS hospice care, reach out to Agape Hospice NW today. Our compassionate team is dedicated to providing comprehensive support and comfort during this challenging journey. Contact us now to learn more about our ALS hospice services and how we can assist you and your family. Together, let's navigate this path with care and understanding.
Experience Top-Tier Hospice Care