Skip to Content
Nursing Services & Hospice Care in Portland, OR
Free Hospice Care Nursing Services in Portland, OR
Hospice care services from Agape Hospice NW are available for terminally ill patients when recommended by a physician, no matter their living situation, at no cost to the patient or their family. We understand that every person has their own unique circumstances. Our goal is to provide friendly, professional, and compassionate care when the time comes for those who need it. Our patients live at home, in assisted living facilities, and skilled nursing facilities, and we have different types of nurses to help in all areas of care. While your loved one may receive some form of assistance at home or in a facility, our hospice care is much different. We are 100% focused on making patients comfortable and enhancing their quality of life during their final days.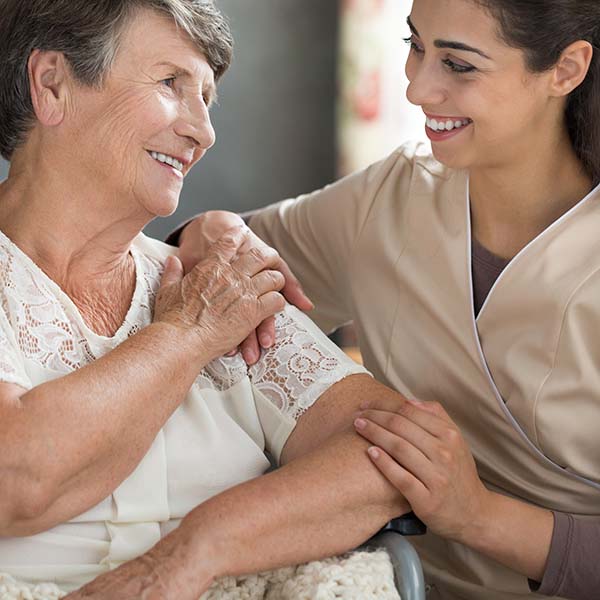 Meeting Your Admissions Nurse
Admissions Nurses at Agape Hospice NW have the essential role of explaining the hospice process to new patients and families. This person is often the first one you will have contact with in our organization. The admissions nurse will conduct an initial consultation and assessment with the patient and meet with our medical director to determine if the patient meets the criteria for hospice. If it is decided that the patient is eligible for hospice, the admissions nurse will help guide you through the admissions process and create a plan specific to your loved one and family. This process ensures continuity and consistent care with every member of our team that works with you.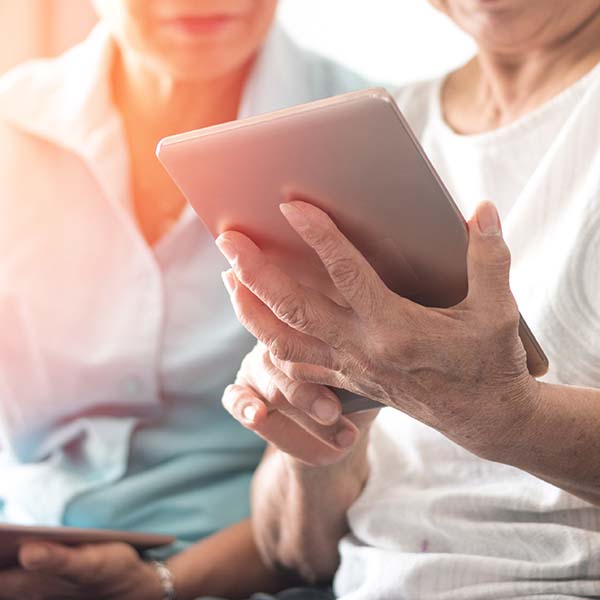 Hospice Nurse Case Managers
Our Hospice Nurse Case Managers are Registered Nurses who oversee the coordination and direction of a patient's care, and the care provided for their caregivers and family. Case Managers have frequent contact with the patient and their families and work closely with the rest of the hospice care team. During their regular visits, Case Managers decide how care resources are assigned and make updates to the care plan as changes occur.
Case Managers also work with our Social Services division in determining what level and what types of counseling, education, and care the patient's family, caregivers, and the patient will need before, during, and after the patient's death.
Our clinical team is well-trained to offer a range of nursing services. Our nurses have expertise in pain management and a variety of illnesses including cancer, AIDS/HIV, Liver Disease, Stroke, Congestive Heart Failure, Cardiopulmonary Disease, Parkinson's Disease, Multiple Sclerosis, and Renal Disease.
Agape Hospice & Palliative Care holds ourselves to high standards and you can expect only the best practices in hospice care. Our compassionate team members take special care to ensure our patient's and their loved one's needs are met.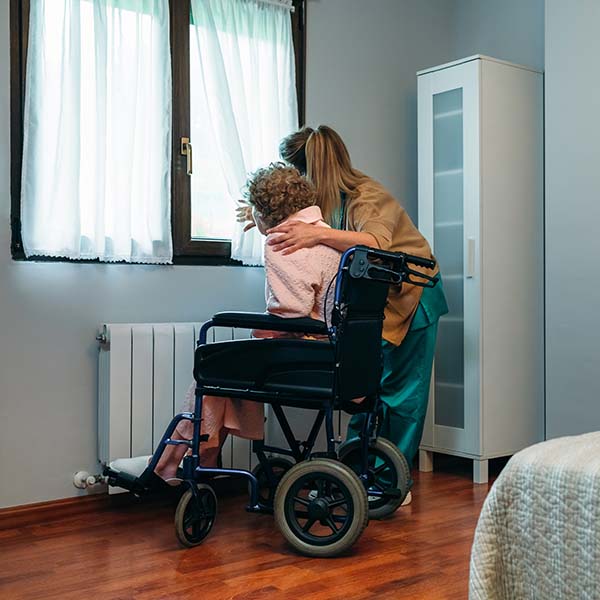 Hospice Aides
Hospice Aides are an incredible resource for those who wish to remain in the comfort of their own home while receiving hospice care. Our hospice aides are available for a variety of personal hygiene needs and daily tasks around the house that the patient can't complete on their own or don't have family members who can help. These services are available anywhere from a few hours a week to around-the-clock care. Hospice Aides can be relied on for:
Bathing
Dressing
Haircare
Oral care
Assistance moving around the home
Light housekeeping
Feeding
Companionship
Emotional and spiritual support
Learn About Nursing Services for Hospice Patients
We understand that each of our patients has a unique set of needs. Some may be able to continue living at home, while others wish or need to move into a skilled nursing facility, or board and care home. Staff members in these facilities are experts in long-term care, and Agape Hospice & Palliative Care staff are experts in pain and symptom management for end-of-life care.
Hospice is a specialized form of healthcare and a philosophy of care. Hospice care is provided wherever the patient resides, including homes, apartments, assisted living facilities, or Skilled Nursing Facilities. Hospice and long-term care facilities are a perfect match for patients but have very distinct roles. While many assisted living and skilled nursing facilities often provide rehabilitation services and long-term care, hospice staff are specialists in comfort care and enhancing the quality of life for the patient. Never forget, a hospice patient is the one in control of their care and has the right to choose which hospice provider serves them.
Experience Top-Tier Hospice Care